Kawhi's "Inspire The Dream" Collection Available Now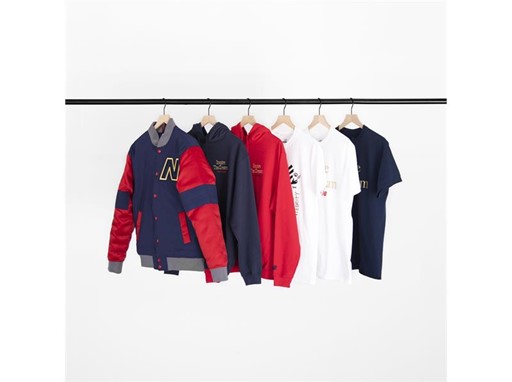 New Balance's "Inspire The Dream" collection was inspired by Kawhi's personal story and recognizes and celebrates the achievements and contributions of African Americans in sport and culture that are changing the game on their own terms. The collection colors take from Kawhi Leonard's high school colors where he was first recognized as a top contender in Los Angeles.
To celebrate Black History Month, Kawhi Leonard and New Balance will host a community give-back event in the Los Angeles area where Leonard will engage with the next generation on what inspired him to chase his own dreams.
New Balance and its diverse team of associates are celebrating Black History Month with many activities, ranging from employee events and various community engagements to designing and developing a footwear and apparel collection that amplifies a unified voice to inspire today's generation. The collection features footwear and apparel including the OMN1S, 574, 997 Sport, vintage hoodie, bomber jacket, and a graphic tee customized by an artist of African decent, who has been recognized for his illustration style that incorporates influences from fashion, music, and other facets of pop culture.
Available in the US, Canada, Europe, Australia, Singapore, Taiwan, Hong Kong, New Zealand, Philippines, China and Thailand in select New Balance stores and select retailers.
CONTACTS
Michael Crocco

Global PR Manager

United States

-