New Balance announces sponsorship of Panama Football Federation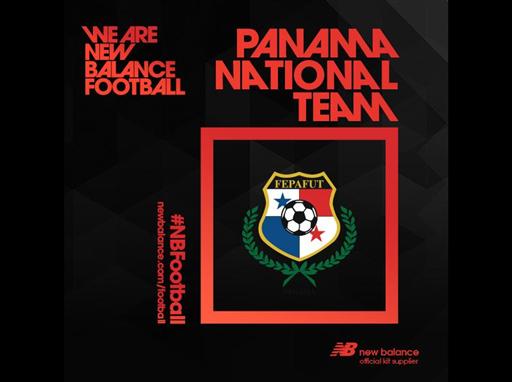 New Balance Football expands its presence on international stage
[30th March 2015] New Balance today officially announces a long term sponsorship deal with the Panamanian Football Federation. The deal will supply kits and training wear to all national football, beach soccer and futsal teams represented by the Panamanian Football Federation, that includes the respective men's, women's and youth teams.
Panama will now join the exclusive New Balance Football ranks with an already stellar line-up of clubs, including Liverpool, FC Porto and Celtic FC.
Founded in 1937, Los Canaleros (The Canal Men) have been climbing the FIFA rankings over the last decade. A storming run through World Cup qualification stages clearly emphasised the impressive progress the nation has made. The New Balance Panama kits will first hit the pitch during the Under-20s World Cup in New Zealand in June 2015.
Pedro Chaluja, President Federacion Panamena de Futbal said, 'We are a country with big footballing ambitions and our relationship with New Balance is the ideal one to help realise our potential.  While we are a small country, our passion and love for the game knows no bounds, and with the state-of-the-art kit and training gear from New Balance, we are ready to take on some of the biggest countries, at the highest level of the game."
Richard Wright, General Manager of New Balance Football, said: "We are excited to announce the next chapter in the New Balance Football story. You can see from Panama's performance in the 2013 Gold Cup, and last year's World Cup qualification, they are an exciting team that are clearly on the ascendance on the international stage. Much like New Balance Football, the country isn't afraid to take on some of the more established names in football. They are a team that we are proud to be involved with, and one we hope to share success with in the future."
ENDS
About New Balance Football
In 2015, New Balance is bringing its expertise, passion, and innovation to the world's greatest game, football.  New Balance Football takes an original approach to designing and developing product, focusing on the unique needs of the player and the game. This is reflected in the quality of the sponsorships it has secured, including an enviable line up of the some of the world's great football clubs including Liverpool FC, FC Porto, Sevilla FC and Stoke City and as well a roster of top flight players who excel at the highest level of the game. For more information about New Balance Football, visit www.newbalance.com/football.  New Balance Football can be found on Facebook, Twitter, Instagram and YouTube.
About New Balance:
New Balance, headquartered in Boston, MA has the following mission: Demonstrating responsible leadership, we build global brands that athletes are proud to wear, associates are proud to create and communities are proud to host. New Balance is the only major company to make or assemble more than 4 million pairs of athletic footwear per year in the USA, which represents a limited portion of our US sales. Where the domestic value is at least 70%, we label our shoes Made in the USA. New Balance owns five factories in New England and one in Flimby, U.K. New Balance employs more than 4,000 associates around the globe, and in 2013 reported worldwide sales of $2.73 billion. To learn more about New Balance, please visit www.newbalance.com
CONTACTS
Mary Lawton

Global PR Manager

United States

mary.lawton@newbalance.com

617-746-2525