NEW BALANCE FOOTBALL ANNOUNCES GLOBAL PORTFOLIO OF CLUB SPONSORSHIPS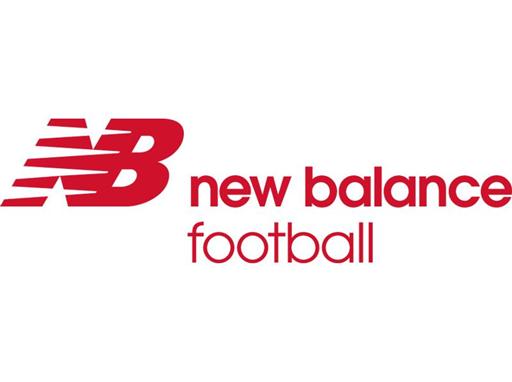 New deals confirmed with Liverpool FC, Stoke City FC, FC Porto and Sevilla FC
[WEDNESDAY 4th FEBRUARY 2015] Today, New Balance has confirmed its entry into the global football market and has announced its portfolio of club sponsorships, featuring Liverpool FC, Stoke City FC, FC Porto and Sevilla FC. Through these sponsorships, New Balance will bring its wealth of technical expertise and heritage to some of the biggest leagues in global football.
The announcement signifies a new multi-year kit manufacturer deal with Liverpool Football Club, a record-breaking deal in the club's history.  The agreement will see New Balance work alongside LFC to deliver world class product on pitch in line with the club's ambitions to perform at the highest levels of the game. As part of the deal LFC product will be sold through New Balance retail stores globally and will help drive New Balance's growth and entry into the football market.
Stoke City is also joining New Balance's sponsored clubs roster. The club is a cornerstone of the English game and mirrors New Balance's own rich heritage in sport. The deal will see the Potters – the oldest club in the Premier League - further enhance New Balance's expansion into football, cementing an impactful presence in the Premier League for the brand.
The sponsorship of FC Porto, with its wealth of history in competing in the top flight European competitions, enables New Balance Football to make a distinct impact on European football from day one. The long term relationship sees New Balance bring its unique innovative approach to kit design and development to the club and its fans.
Current UEFA Champions, Sevilla FC have a rich 110 year history and have been responsible for nurturing some of Europe's leading footballing talents with an extensive line up of world class players that have been decorated at the highest levels of the game. Working with Sevilla FC gives New Balance a strong presence in one of Europe's top leagues which is a key factor in the brand's plan for growth in the global football market.
Richard Wright, General Manager of New Balance Football, summarised today's news, "We believe this global portfolio of clubs is an incredibly strong line-up for New Balance's entry into the football market. We have four clubs all with distinctive, exciting identities and which will play a key role in taking New Balance Football to a truly global audience. This is an exciting, unprecedented start and we look forward to working with these clubs for many years to come."
To complement this globally recognised roster of teams, New Balance Football will also work alongside a number of local teams, including Shamrock Rovers, Odds BK, Sagan Tosu, Yamagata, Club Sport Emelec, O'Higgins FC and Persebaya Surabaya.
In 2012 Warrior Football announced the brand's first ever official club kit supply deal with Liverpool Football Club. Sevilla FC, Stoke City and FC Porto kit deals all followed as the Warrior Football brand grew its global reach. The success of this initiative led New Balance to decide to launch into the global football market under Warrior's parent brand, New Balance in 2015. Warrior continues to deliver innovative products in performance sports including lacrosse and ice hockey.
ENDS
About New Balance Football
In 2015, New Balance is bringing its expertise, passion, and innovation to the world's greatest game, football.  New Balance Football takes an original approach to designing and developing product, focusing on the unique needs of the player and the game. This is reflected in the quality of the sponsorships it has secured, including an enviable line up of the some of the world's great football clubs including Liverpool FC, FC Porto, Sevilla FC and Stoke City and as well a roster of top flight players who excel at the highest level of the game. For more information about New Balance Football, visit www.newbalance.com/football.  New Balance Football can be found on Facebook, Twitter, Instagram and YouTube.
About New Balance:
New Balance, headquartered in Boston, MA has the following mission: Demonstrating responsible leadership, we build global brands that athletes are proud to wear, associates are proud to create and communities are proud to host. New Balance is the only major company to make or assemble more than 4 million pairs of athletic footwear per year in the USA, which represents a limited portion of our US sales. Where the domestic value is at least 70%, we label our shoes Made in the USA. New Balance owns five factories in New England and one in Flimby, U.K. New Balance employs more than 4,000 associates around the globe, and in 2013 reported worldwide sales of $2.73 billion. To learn more about New Balance, please visit www.newbalance.com
CONTACTS
Mary Lawton

Global PR Manager

United States

mary.lawton@newbalance.com

617-746-2525