FRANCISCO LINDOR LAUNCHES ELECTION DAY CAMPAIGN FOR STARTING ALL-STAR SHORTSTOP IN CLEVELAND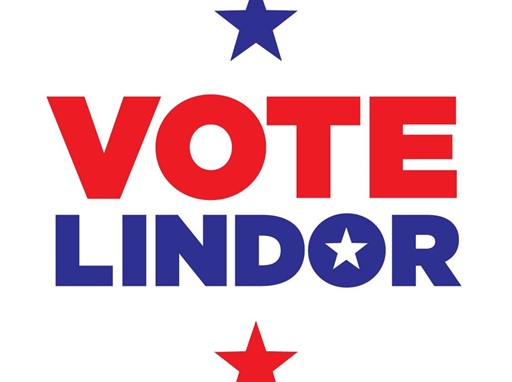 --Francisco Doesn't Play Politics--
Cleveland, OH
(June 14, 2019) – Professional baseball player Francisco Lindor announced today a campaign aimed to generate votes for starting All-Star shortstop in Cleveland for the 2019 election day race. Now in his fifth year starting as shortstop with the Indians, Lindor and New Balance have launched a grassroots campaign to yet again become the starting shortstop in Cleveland on July 9
th
when baseball's All-Stars come to his homefield. Clevelanders and fans can cast their vote for Lindor by visiting
www.VoteForLindor.com
.
Lindor's announcement came in a campaign video released on Twitter. "This country needs a starting shortstop like Francisco Lindor. Frankie doesn't play politics. He plays shortstop," said one Clevelander in the video. Lindor's campaign video focuses on Cleveland's need to elect a "Frankie Lindor" for shortstop. Known as a swing state for the 2019 election day race, Lindor's campaign is aimed at the grassroots Cleveland sports fan. His switch-hitting ability just may appeal to both sides of the plate in Ohio. "An All-Star for all of us," he proclaims.
Lindor's campaign includes a robust media plan including local access TV & radio, bus wraps, digital billboards and more. Local organizations such as the RTA, Mitchell's, Melt Bar & Grilled, CLE Clothing and Brewnuts have endorsed Lindor's pro-hits agenda by boasting signage, flyers, stickers and posts on social media. Cleveland-based advertising agency Brokaw has been leading all grassroots efforts acting as Lindor's campaign headquarters.
The primary round of All-Star voting is open now through June 21
st
. The primary round elects three shortstops in each league to advance to the second phase of voting, The Election. Visit
www.VoteForLindor.com
to cast your vote today and vote up to five times every 24 hours. Follow
@Lindor12BC
on Twitter for campaign updates.
APPROVED BY FRANCISCO LINDOR. PAID FOR BY NEW BALANCE
CONTACTS
Michael Crocco

Global PR Manager

United States

-
MORE FROM ATHLETE & SPORTS NEWS
SUBSCRIBE TO RSS FEED
XML