SYDNEY MCLAUGHLIN SIGNS WITH TEAM NEW BALANCE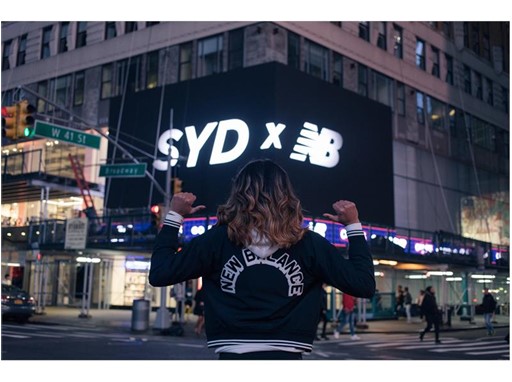 BOSTON, OCTOBER 15, 2018 – Global athletic leader New Balance announced today the signing of Sydney McLaughlin to a multi-year endorsement contract. McLaughlin joins an extensive lineup of champion athletes on Team New Balance.
McLaughlin joins New Balance after a stellar freshman year at University of Kentucky, where she won the 2018 NCAA Outdoor 400m hurdles title, set a world junior record over 400m indoors with a time of 50.36, and set both World Junior and NCAA records for the intermediate hurdles event with a 52.75 clocking, the fastest time in the world in 2018.  Prior to that, McLaughlin had an unparalleled high school career at Union Catholic High School in New Jersey where she won 13 New Balance Nationals Indoor and Outdoor Championship titles, the 2015 World Youth 400m hurdles title and became the youngest track and field athlete to make the U.S. Olympic team since 1980, competing in the 400-meter hurdles.
In addition, McLaughlin joined team New Balance athletes Jenny Simpson, Emma Coburn and Brenda Martinez to break the indoor distance medley world record with a time of 10:40.31, and rounded out her high school career as the national record holder over 300m indoors (36.82), 400m indoors (51.61), 300m hurdles (38.90) and 400m hurdles (53.82).
McLaughlin was also a two-time recipient of the Gatorade High School Athlete of the Year award, becoming the only athlete to earn the award twice. Past winners include LeBron James and Peyton Manning.
"New Balance has a long-standing history as an excellent running company and they are the perfect partner for me," said McLaughlin. "I'm thrilled to join the Team New Balance family, a brand that not only shares the same values and principles that are important to me but also supports its athletes on and off the track."
"Sydney is an amazing talent and has a very bright future. We are excited to have her join the Team New Balance family," says Ray Hilvert, Vice President of Sports Marketing at New Balance. "We build innovative products for some of the fastest athletes in the world and we look forward to working with Sydney as she continues to outrun the competition."
About New Balance
New Balance, headquartered in Boston, MA has the following mission: Demonstrating responsible leadership, we build global brands that athletes are proud to wear, associates are proud to create and communities are proud to host. Manufactured in the U.S. for over 75 years and representing a limited portion of our U.S. sales, New Balance Made U.S. is a premium collection that contains a domestic value of 70% or greater. New Balance owns five factories in New England and one in Flimby, U.K. New Balance employs more than 6,000 associates around the globe, and in 2017 reported worldwide sales of $4 billion. To learn more about New Balance, please visit 
www.newbalance.com
and for the latest press information please visit
http://newbalance.newsmarket.com
.
###
CONTACTS
Mary Lawton

Global PR Manager

United States

mary.lawton@newbalance.com

617-746-2525