FRANCISCO LINDOR UNVEILS CYPHER 12 "La Familia" PACK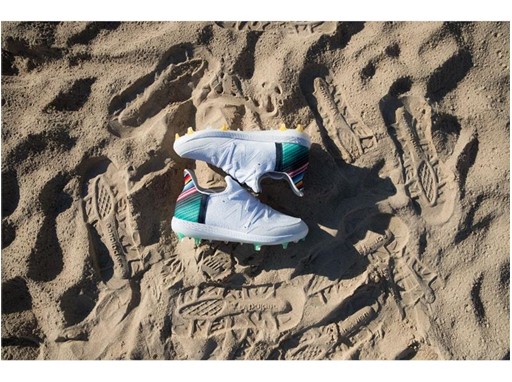 Three-time All-Star Francisco Lindor unveils the Cypher 12 "La Familia" Pack including the Cypher 12 cleat and the Cpyher 2 trainer. The cleat is inspired by the Cypher 2 trainer and is completely re-engineered specifically for baseball. It is built on our innovative and game changing COMPv1 sole unit for the best of both worlds (metal/molded).
The multi-color pattern on the heel is extremely meaningful to Francisco, who worked closely with our design team on this project. Each color represents something he holds close to his heart. Family is and will always be the most important aspect of his life. The blues and yellows represent the water and sunshine surrounding his home island of Puerto Rico. The red/white/blue represents the Puerto Rican Flag. The greens represent grass and the browns represent dirt, allowing him to reflect on his journey from the fields he grew up playing on in Puerto Rico to the big league stadiums of today. These colors form a pattern that embody his fun-loving nature and contagious smile displayed at all times on the field.  Francisco's rare combination of humility , style, and talent is what makes him one of the game's most popular stars.
CONTACTS
Michael Crocco

Global PR Manager

United States

-