NEW BALANCE AND KATE SPADE SATURDAY LAUNCH CAPSULE COLLECTION OF WOMEN'S PERFORMANCE FOOTWEAR FOR SPRING 2015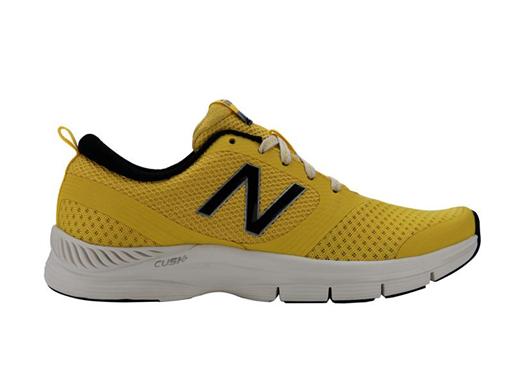 BOSTON, MA, October 21, 2014 – For spring 2015, New Balance and Kate Spade Saturday have teamed up to offer a capsule collection of performance footwear that will excite fashion and fitness enthusiasts alike. Picking up colors and patterns from Kate Spade Saturday's bright and graphic spring palette, the collection will include multiple color and material options in the WX711 and WX811 women's training shoes.
"We are thrilled to collaborate with Kate Spade Saturday on this unique fashion-meets-function collection," said Sarah Kopriva, Strategic Business Unit Manager for Women's Fitness Footwear at New Balance. "The WX711 and WX811 are rooted in the comfort and performance women expect from New Balance, and combined with Kate Spade Saturday's innovative and playful styling, we know women will be excited to wear these pieces to the gym or out and about on Saturday, the best day of the week!"
"At Kate Spade Saturday, we're all about combining great style and functionality. Our collaboration with New Balance blends the best of our brand – easy, fun vibes – with New Balance's strong reputation for leading performance technology," said Kate Spade Saturday Senior Vice President and Brand Director, Kyle Andrew. "The end result of this collaboration is a collection made for living the Saturday lifestyle, seven days a week."
The 711, a popular fitness trainer launched in spring 2014, was the first shoe to utilize the innovative CUSH+ midsole compound, offering all-day performance and comfort. Featuring forefoot flex grooves and thin TPU overlays on the upper, this shoe offers unrivalled flexibility and range of motion. As part of the New Balance by Kate Spade Saturday collection, the WX711 will be offered in multiple patterns and colorways: Kate Spade Saturday's signature zigzag pattern, a multicolored "freestyle" print, a warm combination of rose violet and red, a vibrant pear yellow, and a classic blue with yellow accents.
The 811, a new fitness trainer that debuts in February 2015, provides bonded, lightweight, strategically-positioned support for athletes. This versatile shoe is designed for female athletes engaged in a variety of workouts and fitness activities. The full CUSH+ midsole provides exceptional, lightweight cushioning to keep her going through her most strenuous workouts. The mesh upper is enhanced with Fantom Tape technology that delivers dynamic support to move with the foot. As part of the New Balance by Kate Spade Saturday collection, the WX811 will be offered in a heather jersey with colorful Fantom Tape, as well as a version featuring a black upper and zig-zag patterned CUSH+ midsole.
Both styles will retail for $95.00 each in the US, and will be available starting in February 2015. In the US, the collection will be available at NewBalance.com, Saturday.com, select New Balance stores, and Kate Spade Saturday stores (see below for listing of store locations). The collection will also be available at New Balance stores in Japan, and Kate Spade Saturday stores in Japan and Singapore.
US retail stores
New Balance
·         New York, NY
·         Boston, MA
·         New Canaan, CT
·         Long Island, NY
·         Washington, DC
·         Miami, FL
·         Seattle-Belleview, WA
·         Chicago-Oakbrook, IL
·         Merrillville, IN
·         Cardiff by Sea, CA
Kate Spade Saturday
·         New York, NY
·         Boston, MA
·         Los Angeles, CA
·         Houston, TX
·         Washington, DC
·         Honolulu, HI
About New Balance:
New Balance, headquartered in Boston, MA has the following mission: Demonstrating responsible leadership, we build global brands that athletes are proud to wear, associates are proud to create and communities are proud to host.  New Balance is currently the only major shoe company that manufactures athletic footwear in the U.S.; in 2013, 1 out of every 4 pairs of shoes we sold in the U.S. was made or assembled here.  New Balance owns five factories in New England and one in Flimby, U.K.  New Balance employs more than 4,000 associates around the globe, and in 2013 reported worldwide sales of $2.73 billion. To learn more about how New Balance Makes Excellent Happen, please visit www.newbalance.com.
About Kate Spade Saturday:
The sister brand from kate spade new york, Kate Spade Saturday aims to channel the carefree spirit of the weekend and bring it to every day of the week with bright colors, graphic silhouettes, and bold prints. Putting its own spin on casual, Kate Spade Saturday creates product that is equal parts style and function, from versatile travel bags to go-anywhere dresses to smart lifestyle items. The first Kate Spade Saturday store opened in March 2013 in Tokyo's Omotesando district, and was quickly followed by five more stores throughout Japan. The brand launched in the United States exclusively online at Saturday.com in Spring 2013, and has since opened stores in New York City, Los Angeles, Houston, Honolulu, Boston, Washington DC and Singapore. Kate Spade Saturday is owned by Kate Spade & Company (NYSE: KATE).
CONTACTS
Jennifer Keddy

Global PR Manager

United States

Jennifer.Keddy@newbalance.com

-