NEW BALANCE DEBUTS THE WOMEN'S 811 FOR TRAINING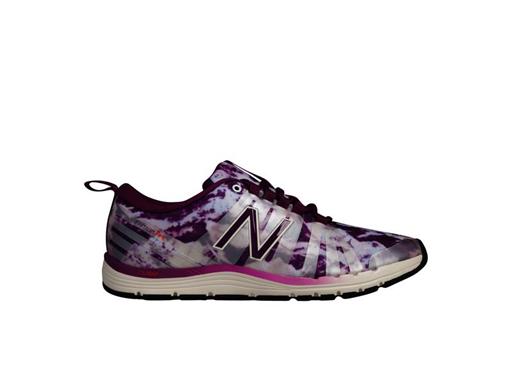 BOSTON, April 2014 – For spring 2015, Boston-based New Balance will introduce a new fitness trainer for women in which science meets style: the 811. Inspired by Kinesiology taping techniques and the aesthetic it creates, the 811 provides bonded lightweight, strategically-positioned support for athletes. This versatile shoe can take women from studio and circuit training to cardio workouts without sacrificing style. The 811 will launch in February 2015 with a suggested retail price of $74.95.
The 811 is designed for female athletes engaged in a variety of workouts and fitness activities. The full CUSH+ midsole provides exceptional, lightweight cushioning to keep her going through her most strenuous workouts. The  mesh upper is enhanced with Fantom Tape technology that delivers dynamic support   to move  with the foot. In addition, a unique tongue construction adds additional comfort

The 811's visual technology features visible forefoot flex grooves, allowing for flexibility and range of motion. The 811 will be available in several color ways and widths for women.

About New Balance:

New Balance, headquartered in Boston, MA has the following mission: Demonstrating responsible leadership, we build global brands that athletes are proud to wear, associates are proud to create and communities are proud to host.  New Balance is currently the only major shoe company that manufactures athletic footwear in the U.S.; in 2013, 1 out of every 4 pairs of shoes we sold in the U.S. was made or assembled here.  New Balance owns five factories in New England and one in Flimby, U.K.  New Balance employs more than 4,000 associates around the globe, and in 2013 reported worldwide sales of $2.73 billion. To learn more about how New Balance Makes Excellent Happen, please visit http://www.newbalance.com.
CONTACTS
Jennifer Keddy

Global PR Manager

United States

Jennifer.Keddy@newbalance.com

-