NEW BALANCE UPDATES FRESHFOAM 80v2 FOR JULY 2015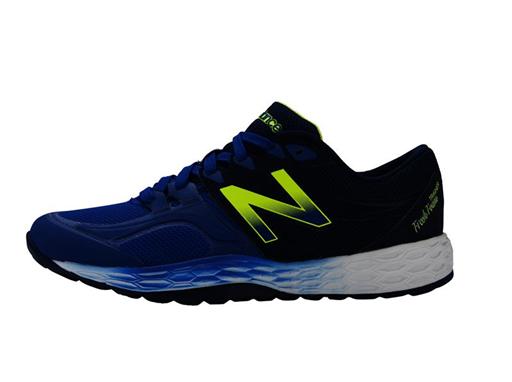 BOSTON, September 2014 – For Fall 2015 Boston-based New Balance will update the men's only training design with the FreshFoam 80v2. Designed with innovative technologies, the FreshFoam 80v2 provides a revolutionary approach to training by combining ultra-plush cushioning with a reduced drop from heel to forefoot for a stable experience in the gym. FreshFoam 80v2 will launch in July 2015 with a suggested retail price of $99.95.
By combining the intelligence and experience of a human designer with cutting edge computer software, New Balance used athlete testing and software-assisted design to help transform the Fresh Foam sole for training workouts.   The full blown rubber outsole has varied pod sizes to help increase durability and grip while cutting during gym workouts.  With an added PU film in the forefoot, this provides an extra layer of support and durability while still keeping the shoe light and flexible.
The FreshFoam 80v2 has a no sew material application on the upper to help keep your feet comfortable and protected. Grounded in bright colors and vivid accents on the design, the FreshFoam 80v2 offers athletes a cushioned neutral training shoe that will turn heads at the gym.
About New Balance:
New Balance, headquartered in Boston, MA has the following mission: Demonstrating responsible leadership, we build global brands that athletes are proud to wear, associates are proud to create and communities are proud to host.  New Balance is currently the only major shoe company that manufactures athletic footwear in the U.S.; in 2013, 1 out of every 4 pairs of shoes we sold in the U.S. was made or assembled here.  New Balance owns five factories in New England and one in Flimby, U.K.  New Balance employs more than 4,000 associates around the globe, and in 2013 reported worldwide sales of $2.73 billion. To learn more about how New Balance Makes Excellent Happen, please visit http://www.newbalance.com.
CONTACTS
Caitlin Wholey

Global PR Coordinator

United States

caitlin.wholey@newbalance.com

617-779-7411